Back To Blog
Would you prefer garage doors, which would make an impression for their beauty or for their strength? The good news is that nowadays you can combine all features you need and get doors of fabulous designs. At bottom line, what makes an overhead door perfect is that it meets your needs at all levels. The point is to discover what your needs are! Cross check factors and products and decide on investing in the best system which will not only keep you secure but also safe, but make your day and it will allow you to come and go with ease as well.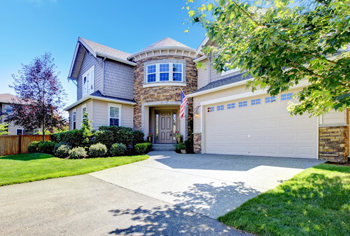 So, what's the best garage door? That's the one million dollar question! Let us assure you that the answer is not fixed. What's best for you is not necessarily the best for your friend. Personal taste and preferences, local weather conditions, specific property needs, local building requirements, all these are major but also unique factors all homeowners must take under consideration before they even start considering to replace the existing garage door. Though, there are some common denominators for all doors that make them an excellent choice.
Invest in safe garage systems
When you are ready to take the big step and get a new overhead or roll up garage door, you will discover that you will have to make plenty of decisions. From its material to whether it will have windows or not, you will have to do some thinking. Above all though, you must make sure that the system is reliable and safe. When there are plenty safety features, you won't have to worry sick every time your children are around the door. Invest in sectional doors with pinch protection sections, safe hinges and tamper bottom brackets.
A system is good and reliable when the electric garage door opener is reliable, too. The opener must have all safety features – including photo eyes and emergency release cord – but also a powerful motor. If you want quick movement, get strong motors and NOT one-piece doors. A system is even more useful when it has many accessories. From backup batteries to modern and rolling code clickers, your life will become much easier with good accessories. Of course, you must always remember that the best door will remain top only when it's maintained regularly. Some rules never change!